Jessa will be flying to Jakata to attend a friend wedding in June. Phew~... jus in time to complete her customisation... hehe.. glad she likes it...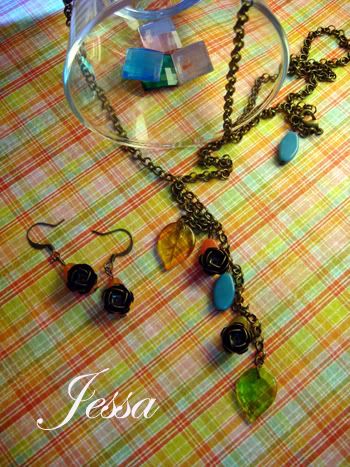 Fudgy Brown roses jus goes well with the necklace.. plus the leaf..
Jessa Likes the heart locket & pearls, as requested we have bond all her favourite as one.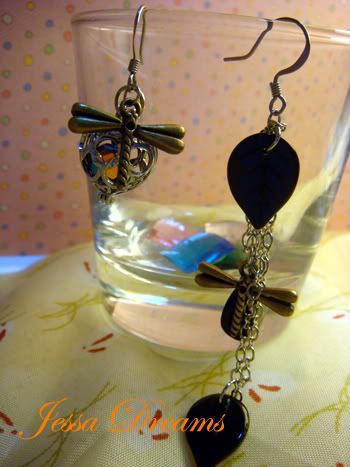 Charmie Dragonfly!!!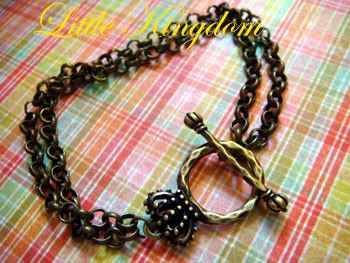 Jessa wanted a simple bracelet like this.. this is her favourite color.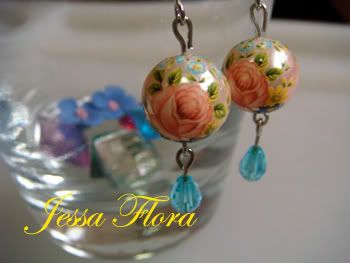 A very oriental earring.. look at the paint work of the beads.. a chic piece!