Dear All

QS is Organizing for the first time some pre-order on charmy accessories. LAST DAY of pre-order will be on 23 May 08 (Friday) 12noon. Please read the following before you place any order from us:
Important pls read
:
Please let us know which items you are interested (by dropping us a msg in comments box or email us at
Quaintstyle@hotmail.com
subject: pre-order)


You MUST make the FULL payment of your ordered items first, we will refund the FULL amount of money to you if there is no stock for your items. If no payment is receive by you before 23 May 08 12noon we will assume that you are no longer interested in your order & will not be placing your orders for you.


The tentative waiting time for the stock to arrive will be about ONE MONTH or more depending on the seller. (pls do not place your order if you cant wait that long)


We will email you ones the stock arrive.


The price listed have included the shipping cost and normal postage to your local mailing address, if you would like to opt for registered mailing pls add $2 more.

(pls note that the pricing are below the picture)
Earring 2: $14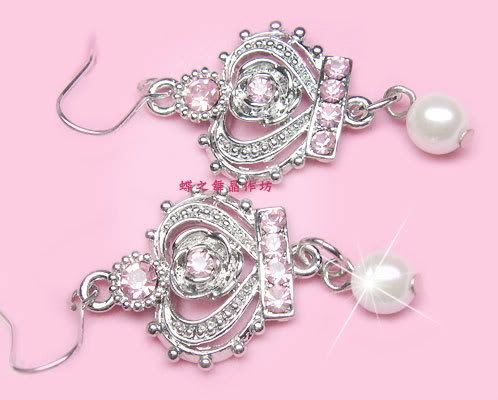 Earring 3: $18
Earring 5: $21
Earring 6: $16
Earring 7:$19
Earring 8: $21
Earring 9: $21
Earring 11: $17
Earring set (fill in which set): $15
Earring 13: $10
Earring 14: $15
Earring 15: $20
Necklace 1(color 1): $24
Necklace 1(color 2) :$24
Necklace 2: $16
Earring 16 :$7