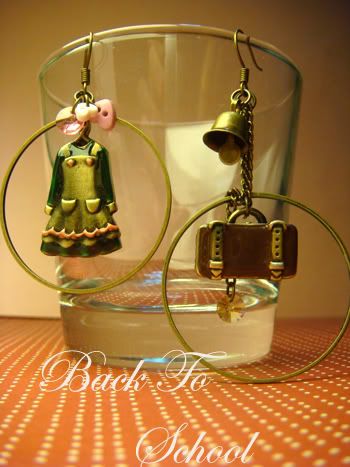 This is a Limited Edition from QS.
Only ONE pair (NO remake)
My mind flash back to my schooling memories when i saw the old school uniform and school bag.
The bell reminds me of "RECESS TIME"!! During my times we called our breakfast/lunch "RECESS TIME". When the bell starts to "RINGss....." all the students will rush down to the canteen happily... this are all happy memories during my school days.