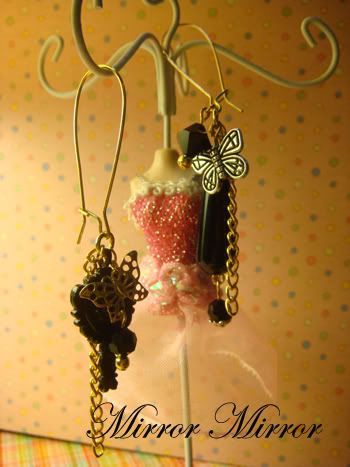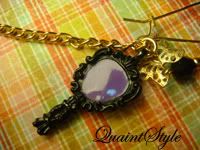 I *love* this pretty little anna sui inspired mirror charm, it gives me a black enigmatic feel. The mismatch tear drop bead on the other side with crystal bead dangling.
I believe this will be a Great Collection for those who are a fan of anna sui! Even if you are not this will also be a Pretty baby to put on!
Espy treasured the only piece!