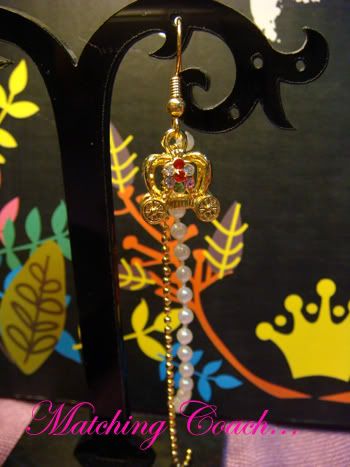 Oh dear! The clock has struck midnight and it's time for Cinderella to leave. Luckily her glass slipper has slipped of her foot as she runs so her handsome Prince will be able to find her eventually...
This set include the necklace and a single sided cinderella bling coach earring.
Another Clay Collection, its advise to keep the pendant away from water even though is waterproof with the protective gloss.
Selling Price: $50
Treasured vy Verena In the flea!