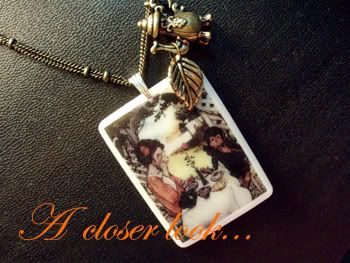 Lets join the little girl having afternoon tea on the lawn - with a monkey!
The image has been printed onto clay and coated with a protective gloss, we will advise buyer to keep all clay collection away from water..
Long necklace with Dangling lovely tea pot at the side.
Illustration by Jessie Willcox Smith.
Selling Price: $45
~Espy Treasured it~