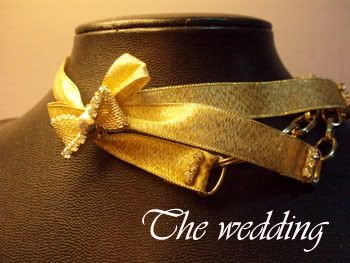 For the past few days, my sis & her fiancée was busy preparing their wedding favours.
The Wedding atmosphere was there which make me created "The Wedding", which took me the whole sunday afternoon to design & create.
Every small little details are carefully sew, fix by Q.S.
Its ideal to wear it for dinner with your love one or during the V-DAY!
Selling Price: $32
SOLD