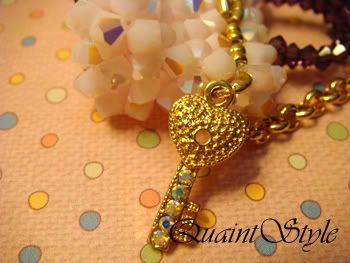 This is a Handmade Charming handbag by QuaintStyle.
Made of Swaroski crystal
Hang it on your phone is gonna out shine you..
(you may select your own color of the bag! charges might be slightly diff depends on the color)
Email us if you are really keen to get one for yourself!
Pls allow one/two wks waiting time as it takes alot of time & effort to create one.
Measurement : 4cm X 3cm (exclude handle)
Selling Price: $48