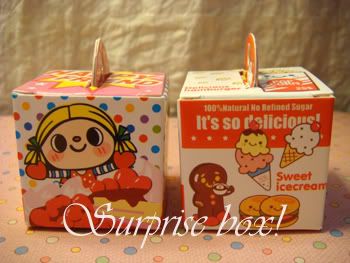 A little Surprise for yourself. Inside this box contain Three Mismatch earrings.
Grab A box Home today!
(pls do not ask me wats inside the box else it will nt be a surprise anymore!)
Selling Price: $20 (let me know which box u wan left/right)
Surprise Box treasured by:
Rachel ( left)
Bo (left)
Jane (right)
Q.S only prepare three surprise box this round.